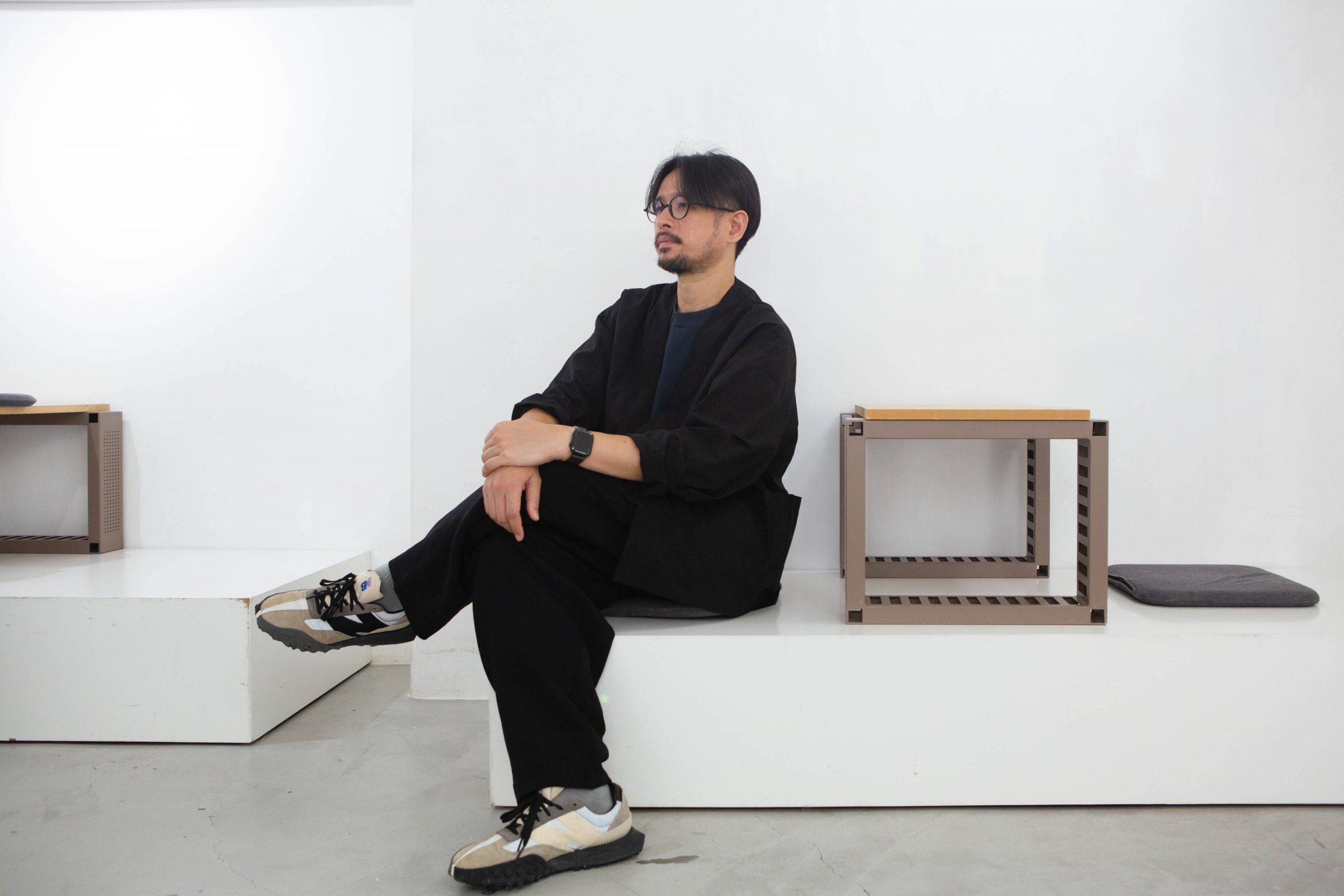 (Photo: Carol Lau)
Shuffle Dimensions is co-presented by new media artist Keith Lam, composer Alain Chiu and Cong Quartet. Originally scheduled to be presented in March 2022 as a performative installation concert, due to the pandemic the format was changed to a video concert to be shown online. Not satisfied as a director, Keith Lam applied animation and Lidar post-production to the concert, allowing Cong Quartet to interpret Alain's new work Fundamental Differences and George Crumb 's Black Angels in a brand-new approach.
In a chaotic and turbulent monochrome dimension, the sounds of the piano are exciting yet murmurous. The idea of Shuffle Dimensions is derived from philosopher Jean Baudrillard's "hyper-reality" concept, a vision behind the prevailing "metaverse." His controversial book, The Gulf War Did Not Take Place, explores the indefinite boundary between virtuality and reality. Most of the battle scenes were shown on TV. The question is, were they real or staged? Similarly, we are used to video conferencing now, but do you know if the person you see is virtual or real? "I don't have to do the show in such a way because everyone knows what virtual is." Keith laughed.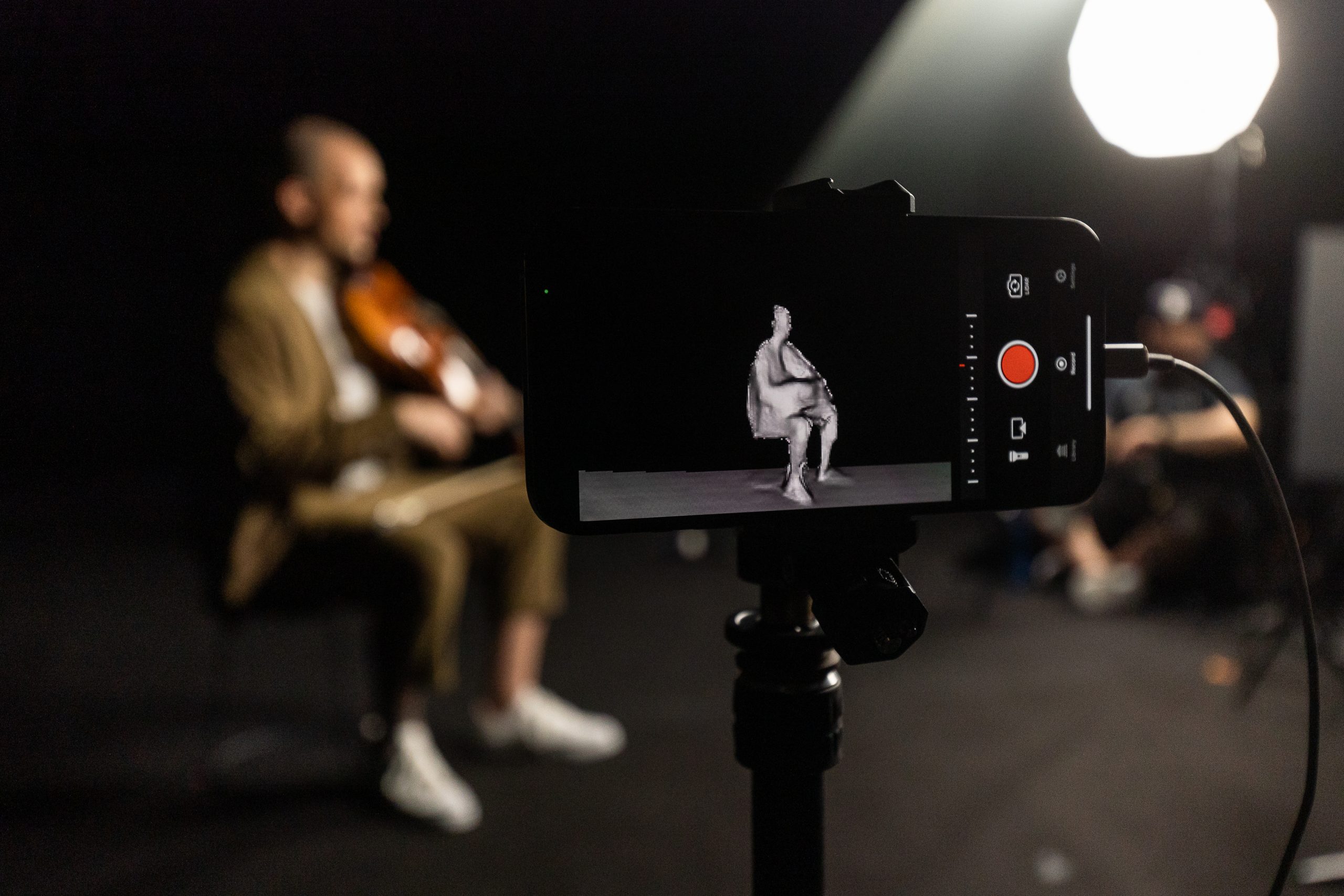 (Photo: Hang)
Keith originally intended to immerse the audiences in this art installation with music, immersing them in a chaotic world with multiple dimensions. But the pandemic disrupted his plan, and he had to rearrange the show that was about to be put on stage, and transform it into a pre-recorded performance. He also turned himself from a theater concert director to a "film director." "I used to be a performative installation director. It's very challenging to direct a whole music video now." Fortunately, he studied animation at university before and he was able to combine live shooting and animation in the video production.
The video also incorporates laser images by using lidar scanning to present different parts of Hong Kong, including Central, Causeway Bay, Tai Mo Shan and more. "In this second, the members of the Cong Quartet appeared in a real location, but in the next second, they were shuffled to nowhere." At the same time, data on the brainwaves, heartbeats and muscle textures of the members of the Cong Quartet were recorded. All information, including the sky details of Hong Kong at various historical moments, was sent to composer Alain Chiu for music composition. "These significant days include Typhoon No. 10, the change of the Chief Executive's term, and Hong Kong's handover."
The second piece, Black Angels, was written by the famous contemporary composer George Crumb during the Vietnam War and was known for its highly difficult skill. Cong Quartet violinist Francis Chik recalled that they had spent a few months experimenting with different instruments, such as testing the glasses in different shapes by using optimal amounts of water to play the best sound with the strings.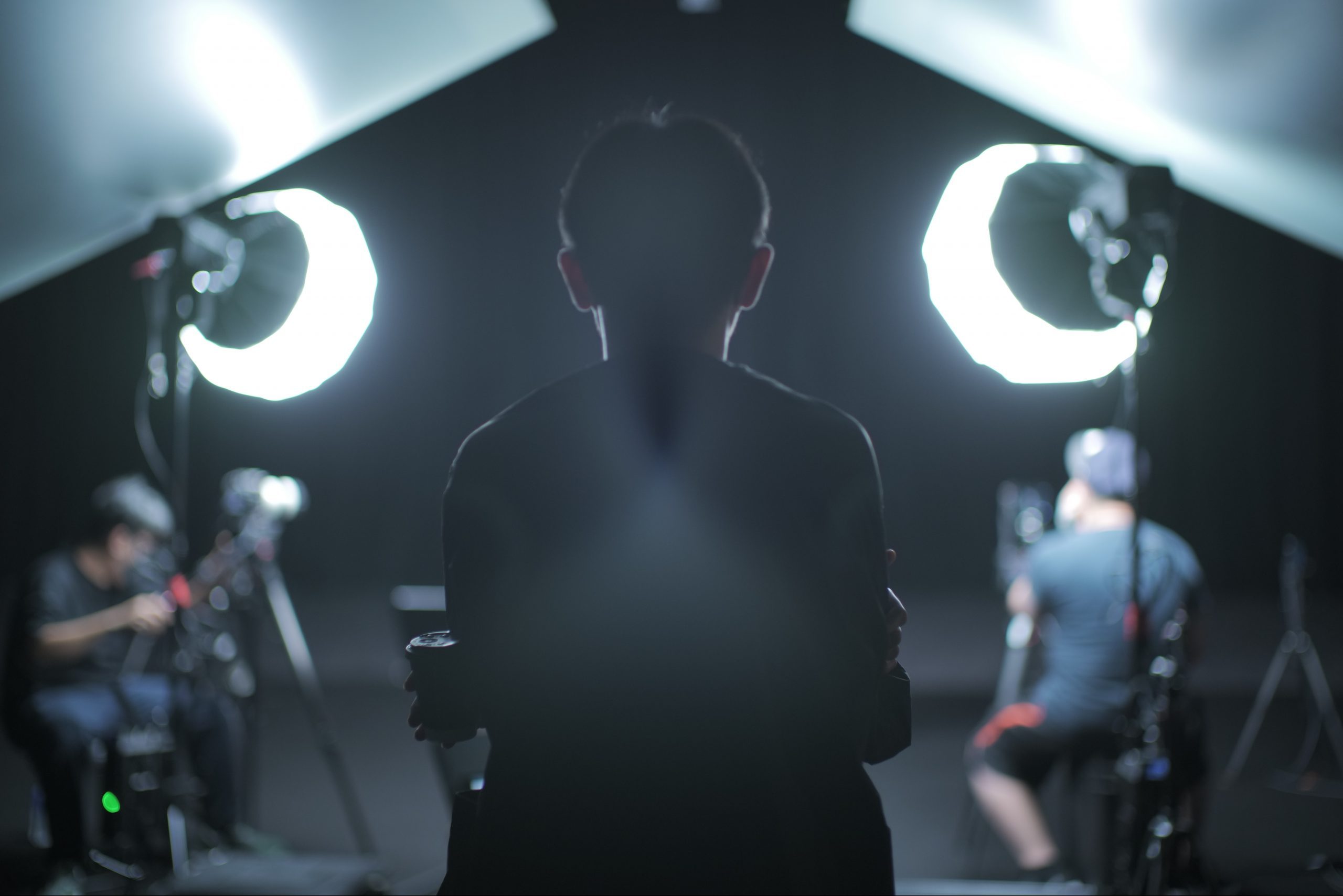 (Photo: Martin Cheung)
The entire piece is replete with imagery of Satan, the Devil, and the terrifying notes recall the horrific scenes of wartime hell. Violist Evan Robinson once described it as "the creepy music that ridicules those who died in the war. It's also a requiem healing the wounds after the destructive melody." Black Angels was written during difficult times, and cellist Cheng Yan-ho believes that audiences can feel the soul of the music and rethink history, even if performers cannot change the world.
No matter under the pandemic or the turbulent world, chaos may be inevitable. Shuffle Dimensions has also gone through twists and turns before it can be launched as it is today. Although we have to accommodate this situation passively, Keith hopes to convey a positive attitude through his artwork. "Symbiosis is what I want
to achieve. I don't mean to embrace the chaotic moment, but to be able to live with it and find your niche in times of trouble."